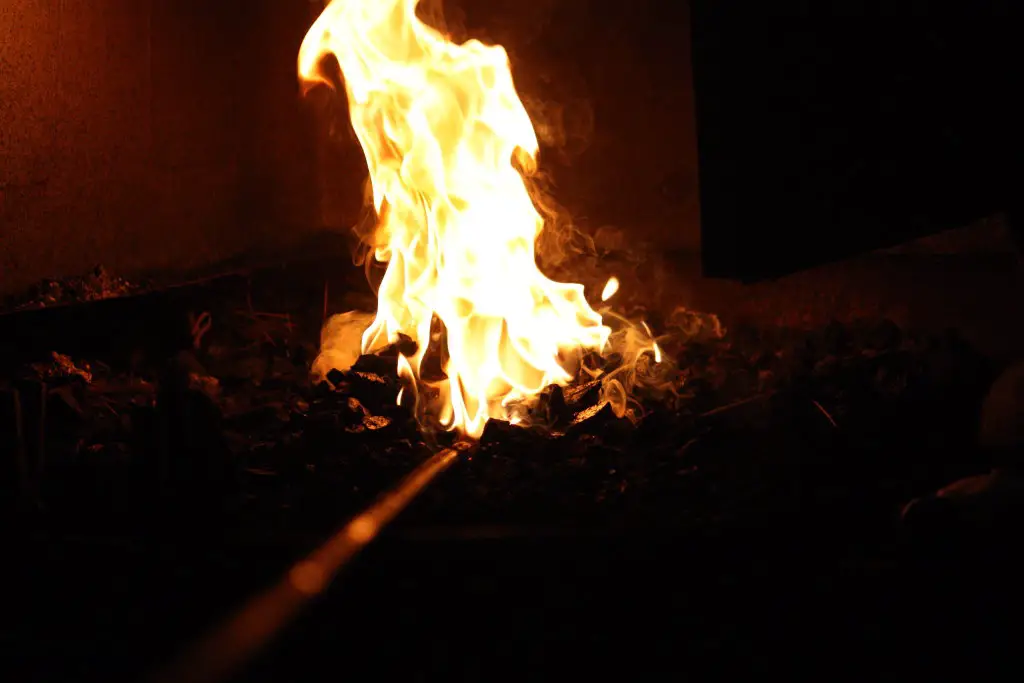 Washington is a state known for its arts and crafts and its willingness to buy from local businesses and craftsmen. This has made it a hot spot of blacksmiths and bladesmiths, many of whom have gone on to great fame through social media and various TV shows.
If you are looking to take classes in western washington, you have many options along all the major population centers.
If you are looking to take classes in central washington, I'm afraid there are not too many options, and your best bet will be to go east to Spokane, or west to whichever class is nearest you.
If you do have to travel to see one of these educators, it may be worth mentioning that fact to them, as many are accommodating to traveling smiths.
I have tried to select classes from people who make good art themselves, or are exceptional in some other capacity. I did this by examining the galleries and portfolios of the instructors who work in smaller shops, and by looking at reviews for the businesses that do blacksmithing classes as their primary source of revenue. 
These lists of classes are hard to maintain, as when people close up shop they don't exactly reach out to random bloggers to let them know that they no longer teach classes. If you find that one of the classes below are no longer being taught, reach out and let me know at GallivantingCraftsman@instructor.net
Whether you are looking for "blacksmithing as an experience", or for hands-on instruction from a skilled craftsman, you will find what you are looking for below.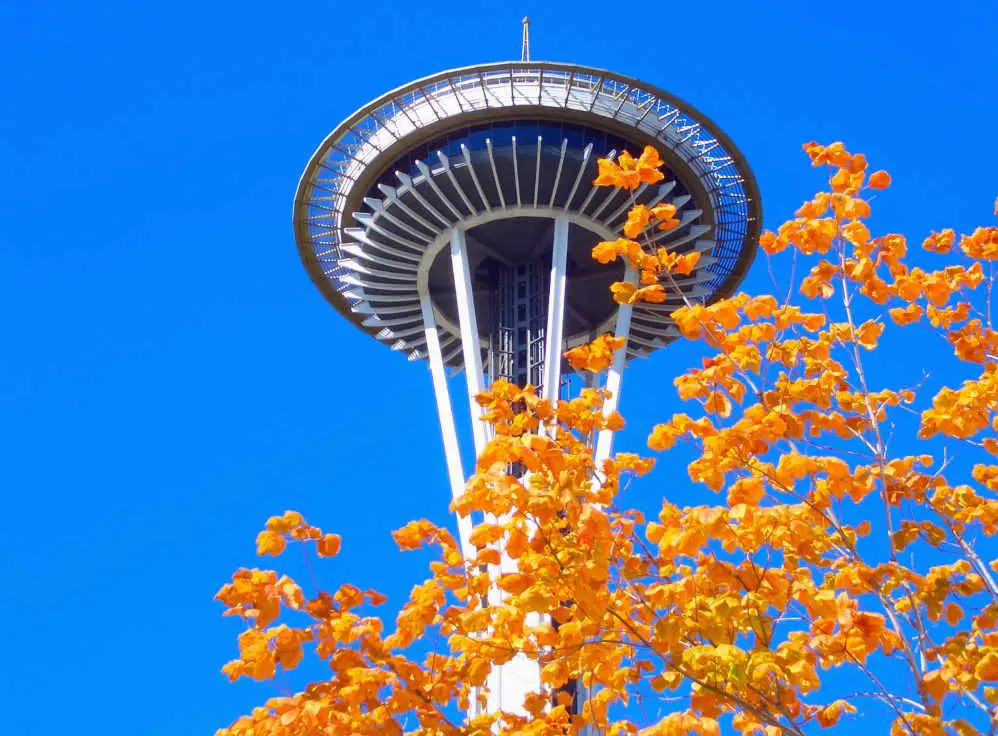 List of Blacksmithing & Bladesmithing Classes in Washington State 2022 [Current]
Classes: Classes focusing on creating a specific finished product, public, private, and corporate
Price: $40 for kids, $80-$240 for adults
Website: https://lawlessforge.com/
Telephone: (206) 552-8341
Email: info@lawlessforge.com
Location: 3600 Marginal Way S Seattle, WA 98134
Hours: 9am-9pm
Lawless forge stands out from other blacksmithing classes due to its organizational ability and variety of offerings. They offer everything from 1 on 1 private classes, professionally done corporate outings, and everything in between. Their group rates are cheaper the more people you bring, making it a great group activity for co-workers or family. They also offer public classes, which allow you to show up solo for a cheaper rate than you would otherwise get.
They have incredible online reviews. As of the time of this writing, they have a 5 star rating, and over 500 reviews on google reviews. They have a 5 star rating on yelp, with over 150 reviews, and have a 5 star rating on facebook with thousands of check ins and followers.
Most of their classes are focused on helping you walk out of the class with a unique hand crafted item such as damascus steel ring, bottle opener, or knife. This allows you to learn new skills and walk away with a one of a kind item in a short 3 hour class.
As  I alluded to earlier, these folks run a more organized and professional outfit than you will find in most places, they are worth checking out if you are in the Seattle area!
---
Type: Blacksmithing, Bladesmithing
Classes: Private classes arranged on an individual basis
Price: $250 for individuals, $400 for 2-4 students
Website: http://www.redtrollforge.com/
Telephone: (360) 921-3804
Location: PO Box 87313 Vancouver, WA 98687
Classes are taught by Nick Marcelija, a champion of History Channels Forged In fire. He is an expert blacksmith and bladesmith, and will provide some of the best lessons in blacksmithing available in the southwest region of Washington.
He offers a number of classes such as: a class on blacksmithing basics, an axe class, a knife blade class, a class on knife handles, and finally a class all about damascus.
He covers a number of techniques such as punching, drifting, bar folding, flattening, tapering, drawing out, upsetting, bending, splitting, twisting, riveting, and punching.
He also covers forge construction, anvil selection, and hammers. To find out which techniques are taught in which class, check out his website!
---
Type: Bladesmithing, Blacksmithing
Classes: public, private classes available for beginner through advanced students. Classes take place over 2-3 days.
Price: $535-$975
Website: https://www.firehorseforge.co/
Telephone: (206) 229-6008
Email: firehorseforge@gmail.com
Location: 1415 NW 49th St Ballard, WA 98107
Fire Horse Forge is the brainchild of a fellow named David. Growing up, David's parents once told him that he was "from a different time", so it only seems natural that he would one day stumble into the art of hand forging works of art.
It was a gradual process, he began working with jewelry and metal at the age of 15. He transitioned to forging gradually after taking a sculpture course in college in 1982. He began forging full time in 1992, roughly 4 years later, and has never looked back.
David is a skilled craftsman, and has done many ornate and beautiful private commissions over the years, to get an idea what he is about, check out the pictures at the bottom of his about page: https://www.firehorseforge.co/about-david
David offers a number of classes on knifemaking. These classes include making a "brut de forge" style blade, a chef's knife, and a damascus chef knife.
These classes run 2-3 days, 9am-5pm. They are very in-depth, and done in small groups, making them great for people with investigative personalities who want to understand everything that they are making in detail. 
In these classes he goes over: ergonomics and stance, efficiency at the anvil, forging, heat treating, handle preparation, grinding, final assembly, design and layout, differential heat treating, grinding, handle selection, profiling, and edge geometry.
---
Type: Blacksmithing
Classes: Individual and group classes available
Price: $200 for groups, $400 for individual students
Website: https://www.thornemetals.com/#home-section
Telephone: (360) 293-8257
Location: 13751 Daybreak Ln Anacortes, WA 98221
Thorne metals sudio is owned and operated by Paul Thorne, a blacksmith with a truly BEAUTIFUL portfolio of work. I highly recommend you go to his website and check out his "portfolio tab" as it will not only bolster his credibility as a craftsman and teacher, but will also provide inspiration as to what is possible with your own future projects.
Paul teaches 3 different classes. Those classes are "introduction to blacksmithing", "blacksmith tong making", and a catchall "Specialty Classes".
In "introduction to blacksmithing", he focuses on how to make your own custom tools. He places special emphasis on the fundamentals of tool design, function, heat, force, tooling, and the iron itself. Using this knowledge, you will forge your own shepherd's knife along with other basic tools. This class provides a solid foundation and is required for follow on group and private classes.
The next class is called "Blacksmith tong making". In this class you will go into great detail on all things tongs. You will learn how to improve the tong jaws, joint and reins design, forging, assembly and fit, flat jaw, box jat, flat bar, pick-up, and other tong types will be addressed. Other topics include tong handling, size, material, forging style, and history.
Finally he teaches specialty classes. These can vary and depend on his availability and a supply of willing students.
---
Type: Blacksmithing
Classes: Small group classes
Price: $415 per class
Website: http://www.oldwestforge.com/
Telephone: (509) 493-4418
Email: Tim@OldWestForge.com   
Location: White Salmon, WA
Old West forge is located on Tim and Holly Middaugh's farm in Klickitat County north of White Salmon Washington. It is here at the base of Mt. adams that you will learn forgecraft in classes that last for 3 days from 8am-4:30pm.
They offer a number of different classes aiming to instruct smiths of all skill levels. Their "beginning blacksmithing I & II" classes will you teach you the fundamentals of heat-treating, punching,drifting,tapering,drawing out, mortis and tenon joints, collars, scrolls, project layouts, and tongs. These courses are sequential, and completion of the first class is required for the second class.
They also offer "Intermediate blacksmithing I, II, and III. These classes build on the techniques taught in the first two classes, and will have you making freestanding lamps, fireplace sets, more complex tongs, garden gate components, in addition to studying mortise and tenon joints, slitting, and drifting to a further degree of detail.
Finally they offer the class " Wizards, Cowboys, and Dragon heads", this in my view is the coolest classes, as it focuses on forging heads out of steel. This is very difficult to do well, and it's worthwhile learning the techniques taught in this class.
---
Type: Blacksmithing, Bladesmithing 
Classes: small group, private, full day, half day 
Price: $60-$100 per hour 
Website: https://kempfforge.com 
Telephone: (360) 957-8087
Location: Shelton, WA
These classes are taught by Ethan Kempf, a bladesmith who has been forging professionally since 2015. He is self taught, has a very successful online store selling knives, and is a Forged in Fire champion.
He teaches a number of classes in his forge, which is located in Shelton Washington roughly 30 minutes northwest of Olympia, Washington.
He has two primary classes.
The first is a "basic forging" class which lasts about 4 hours. During those 4 hours you will go over tapering, rounding, points, upsetting, hooks, loops, triangles, brackets, wands ,punching and drifting holes, making spatulas and BBQ forks, and much more.
His second kind of class focuses solely on blades. He leaves it up to you to decide what you want to work on. In the past he has helped people make axes, battle knives, chef's knives, hunting knives, and even everyday carry knives. He generally tries to get the project done in one day.
Classes are by arrangement only, and he expects payment after the course is over, preferably in cash.
Ethan is an incredibly skilled bladesmith, I recommend everyone check out his instagram as he has some truly spectacular blades. He makes everything from practical everyday blades, to blades that look like they belong in a fantasy RPG or a Cthulhu sacrificial ritual. I'm a fan, seriously.-
---
Classes: small group, full day, two days 
Price: $400-$9,900
Website: http://www.morganjadeironworks.com/
Telephone: (509) 413-9727
Email: david@morganjadeironworks.com
Location: 2403 E Euclid, Spokane WA 99207
These classes are taught by a fellow named David Kaily, who makes some absolutely breathtaking railings and gates – take a minute to check out his gallery if you can. 
Having been exposed to smithing at a young age, David felt drawn to smith work, and took a class in 2011 to expand his abilities. Having fully caught the smithing bug, he has spent his time since then making commission art projects, railings, and gates.
David, through his company Morganjadeironworks – which I will shorten to MJI from now on – offers both an 8 hr day class for $400, and a 2-4 week blacksmithing school.
The 8 hour classes are customized to your needs, so if you have a special area of interest, they will tailor your day to fit your needs!
The blacksmithing classes last between 2-4 weeks. They are quite spendy, but you get some high quality equipment including a forge, an anvil, a post vise, and a bunch of other blacksmithing tools to go with your education.
If you already have some tooling of your own, you may deduct their expenses from your class tuition.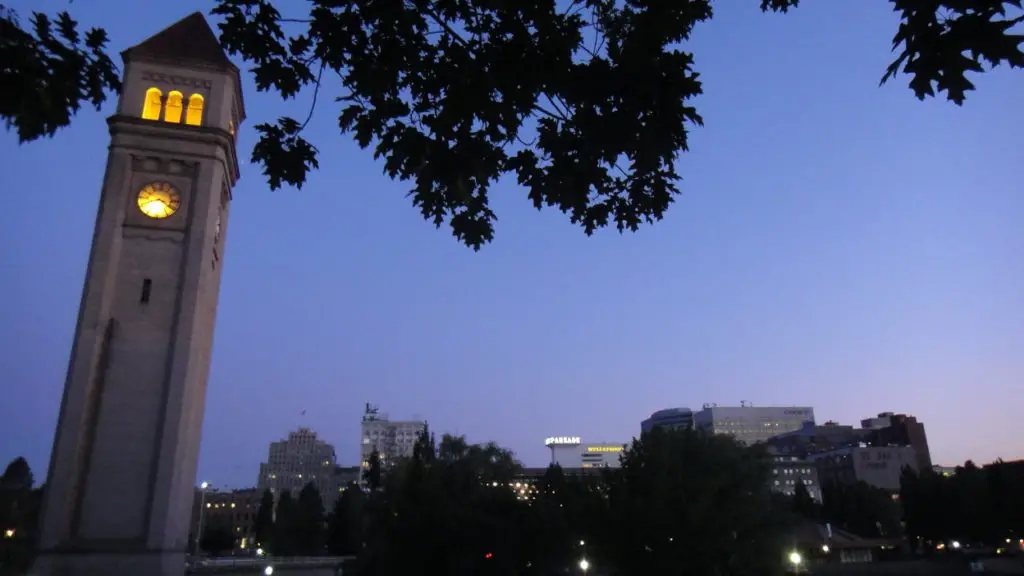 Are there any blacksmithing classes in the Tri-Cities area of Washington?
I couldn't find any, your best bet is to go to Spokane and work with the folks at morganjadeironworks. If you know of any classes in the Tri-Cities area, email me GallivantingCraftsman@instructor.net
---
Type: Blacksmithing, Bladesmithing 
Classes: small group, full day, two days 
Price: $450 
Website: https://www.wildernesscollege.com 
Telephone: (360) 793-8709
Location: College: 18715 299th Ave SE, Monroe, WA 98272  Specific Class: Nordland, WA 
These guys don't host classes very often, but when they do it's from the interesting perspective of wilderness survival. They made a knife tailored for bushcraft out of recycled car springs. Students learn all the fundamentals of forging such as heat treatment and tempering their blades. The class was previously taught by Erik Newquist, an expert in tool making.
They may be worth checking out, but I don't think they are a reliable source of classes.