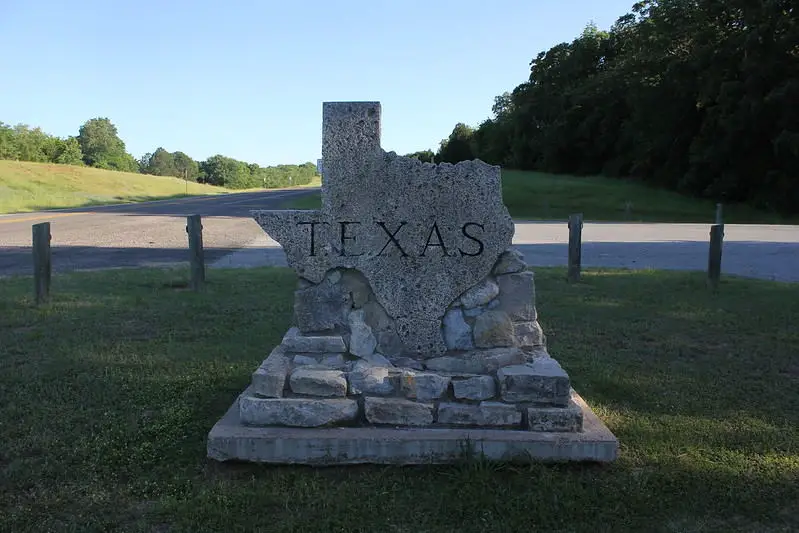 Before we dive right into examining blacksmithing classes in Texas, I should say a little something about how I chose which classes to showcase.
I have tried to select classes from people who make good art themselves, or are exceptional in some other capacity. I did this by examining the galleries and portfolios of the instructors who work in smaller shops, and by looking at reviews for the businesses that do blacksmithing classes as their primary source of revenue. 
These lists of classes are hard to maintain, as when people close up shop they don't exactly reach out to random bloggers to let them know that they no longer teach classes. If you find that one of the classes below are no longer being taught, reach out and let me know at GallivantingCraftsman@instructor.net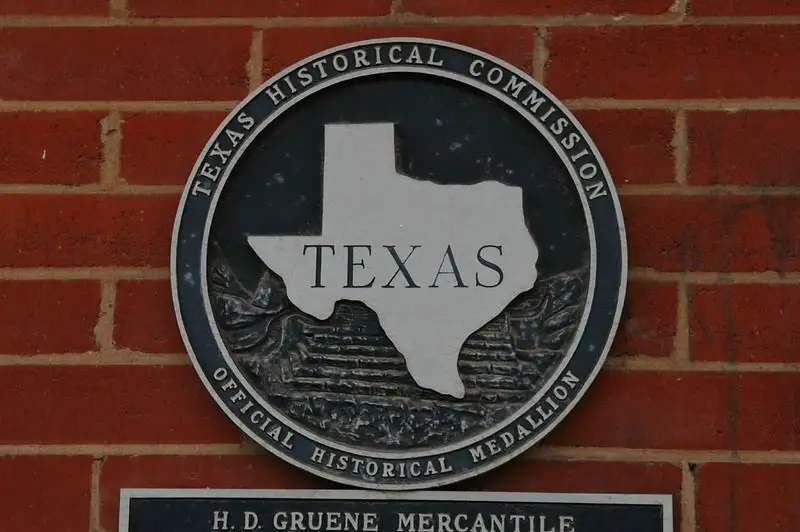 Shadowhawk blades is located in Northeast Texas, 90 minutes from the Dallas/Fort Worth metroplex. More specifically, it is in Winnsboro, about 50 miles north of Tyler. It is operated by a fellow named Charles. Charles specializes in custom-made cutlery, historical sword reproduction, introductory blacksmith training, and historic blacksmithing demonstrations at festivals in the region.
What's most interesting about Charles, is that he approaches his blacksmithing with a martial background. He has 30+ years of experience in Escrima blade fighting, and is a fourth degree black belt in Isshinryu Karate. His experience in martial arts influences is design style when creating new blades.
As to the classes, he offers a general blacksmithing class, a general knife class, a class where you make a knife out of a railroad spike, and a class where you make a karambit.
In the general blacksmithing class, you will make a number of small implements such as drawer pulls,  grill tools, and decorative items while learning the fundamentals of forge work.
In the general knife class, you will make a single edge knife that is 6" or under. Handle material is your choice, as long as there are no metal fittings. You are allowed to have your own design ready.
The primitive  railroad spike class will have you forging a knife out of a railroad spike.
The karambit class is interesting, as a karambit is a traditional Filipino hand scythe used for harvesting rice. Karambits are commonly used in modern Filipino martial arts.
Coopers forge is operated by another fellow named Charles. Charles is a skilled craftsman with a wonderful portfolio of work in a wide range of projects under his belt. To get an idea of his skill, you can check out his website and see examples of his work in hardware, furniture, decorations, railing & gates, and knives. Charles has studied under some of the biggest names in the United States blacksmithing scene.
He offers two day blacksmithing and knife making classes that are offered most weekends and feature a small class size allowing you to get detailed instruction. He offers separate classes for traditional steel knifemaking and damascus knifemaking, so you can focus on your personal interests.
All materials are provided, so you can focus 100% on the skills being taught in class!
Classes are taught by Jeff Lee, an expert smith with decades of experience. He teaches an excellent beginner blacksmithing class that focuses on basic techniques such as: holding the hammer, standing at the anvil, and swinging the hammer. This class also goes over more advance techniques such as: long and short tapers, two-sided tapers, slitting, drifting, and chisel work.
You will use these techniques to make leaf shapes and a horse-head bottle opener. Material will be provided, and you will have a one hour break for lunch.
These classes last from 8am-5om.
In addition to the beginner classes, Steephollow Forgeworks also hosts annual blacksmithing demonstration & metal arts exhibitions, where they feature guests that give demonstrations in addition to providing space for various blacksmithing vendors.
Heritage forge was founded in the mid 1980's by master blacksmith Caleb Nolen. They build their current shop in 1996, and have been making tools,knives,home furnishings for several decades now.
Caleb began learning how to blacksmith at the young age of 14. He has studied under several renowned blacksmiths including Tsur Sadan from Israel and the Granfor Bruks forge in Sweden. He is an instructor for the plowshare institute.
Heritage forge has multiple class offerings, including blacksmithing I, blacksmithing II, advanced forging techniques, and workshops on making tongs or making a laminated steel axe.
Blacksmithing I requires no prior blacksmithing knowledge of skills. In blacksmithing I and blacksmithing II you will learn the basics of starting and maintaining a coal fire, hammering techniques, basics of metallurgy, and more.
Caleb has a particular interest in the history of blacksmithing, and the fundamental role that the blacksmith played in agrarian societies prior to the industrial revolution. This perspective makes him a unique and valuable instructor, especially for those with similar interests.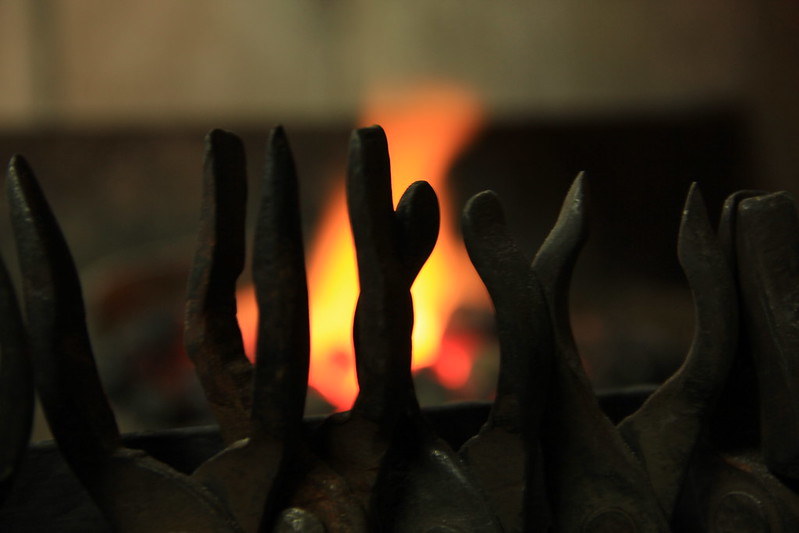 Pioneer Farms styles itself as a "living history museum" that interprets and preserves the histories and cultures of central Texas during the 19th century.
As a living history museum, they offer workshops and classes on all sorts of pre industrial crafts such as blacksmithing, ceramics, leatherworking, textiles, woodworking, and more.
They offer a blacksmithing fundamentals class, which teaches you basic hammer skills, 5 ways to work metal (cutting, drawing, and bending), identification of scrap metals, and a first project. You will learn these things over the course of two 5 hour days.
If you are interested in the other crafts taught at Pioneer farms, you can bundle your classes and get a discount.
Old city Park is the location of the largest collection of 19th century pioneer homes and commercial buildings in Texas.
These buildings are part of a 20 acre lot and are the setting for a living history Museum, designed to show you what life was like over 100 years ago for every day Texans.
As a part of this living history Museum, old city Park offers two different blacksmithing classes: Frontier blacksmithing (Two consecutive Saturdays), and Pioneer Blacksmithing (one day).
In the frontier blacksmithing class you will learn all the fundamentals of blacksmithing, including: building a coal fire, discovering the difference between different types of steel, how to make a nail header, nails, a high carbon steel punch, and a pair of tongs without modern tools. Class sizes are kept small to maximize the amount of instruction and attention that you receive from the experienced blacksmith teaching the class. This class is geared towards complete beginners.
Pioneer blacksmithing class is designed to give you a more condensed introduction to blacksmithing, which makes it great for people with busy schedules. In this class you will learn the fundamental skills of blacksmithing, and will be introduced to basic smithing techniques. Using these techniques in the coal-fired forage, students will make a number of different decorative pieces such as a hanging hook or nail. Once again there's an emphasis on keeping class sizes small.
The George Ranch Historical Park is an internationally recognized living history site located on a 20,000+  acre working ranch just 30 miles southwest of downtown Houston. This park Seeks to educate the public on the everyday family life of frontier people from the days of frontier Texas, to the World War II era.
As a component of this education, the George Ranch Historical Park offers two blacksmithing classes:Traditional blacksmithing skills I, and Traditional Blacksmithing Skills II.
The first class is geared for beginners with no metalworking experience. This semi-private blacksmithing class will teach students about blacksmithing safety, blacksmithing equipment, and blacksmithing techniques such as: drawing out, twisting, forged welding, punching, and scrollwork. As a part of this course, students will finish items that they will be able to take home with them after class. This class lasts from 9 AM to 4 PM, and has a maximum number of participants of four.
The second class is a continuation of the first class. Topics covered in the second class include: Forge use and care, heat treating, annealing, quenching, normalization, and tempering. Like the first class, students will make a project to take home. This class also lasts from 9 AM to 4 PM. And like the first class, it sticks to the philosophy that a smaller class size is better, and limits the maximum number of participants to four.
Balcones Forge is a non-profit organization and an affiliate of the Artist-Blacksmiths Association of North America (ABANA).This organization facilitates interactions between professional and hobbyist blacksmiths through monthly meetings and special events.
They also give you access to an extensive library of books and videos. Balcones Forge seeks to educate the public about blacksmithing by giving demonstrations at many Central Texas events.
Members of this organization have done demonstrations at many events such as:Pioneer days, Founder's Day in Fredericksburg, The WurstfestSchool Days, The Folk Fest in new Braunfels, The Texas Natural and Western Swing Festival in San Marcos, the Zuker Botanical Garden in Austin, the Texas Folklife Festival in San Antonio, and the Mission Espada in San Antonio.
In addition to these demonstrations, Balcones forge members occasionally host blacksmithing classes. The current class is a class on knife making taught by instructor Tim Tellander.
These classes By Tim are taught on a one-on-one basis at his forge in Bulverde Texas, and take place in 2, 10 hour sessions spread out over two days.
Volundr Forge is owned and operated by J. Alex Ruiz, a Forged in Fire champion who has been forging since 2015, after purchasing an anvil in an estate sale.
His classes are located at the South Texas Association the Blacksmiths headquarters and can be tailored to people of all skill levels. Ruiz's Intro to blacksmithing class focuses on the basics of the crafts and allow students to create a project that encapsulates all they learn in class.
All materials and tools are included in the cost of the class.
They also do something very cool, which is they host open forge nights. These open forge nights allow experienced blacksmiths and new blacksmiths to interact while working on small projects. The instructors are available during open forge nights, and will answer any questions and provide feedback and help on projects.
This combination of classes and open Forge Nights provides a unique opportunity for blacksmiths living in central Texas. The blacksmithing community is a fairly small one, so meeting other blacksmiths in your area will open up many doors for you. I wish more organizations did open Forge nights.
Title img src